I thought it might be fun to share some YouTube videos on penguins. Enjoy!
Emperor Penguin and Its Chick
This video is four minutes fourteen seconds. It shows the father feeding the chicks, the mothers returning to take care of their fish.
This video is a clip from March of the penguins. It is fun to see the miracle of life.
Rockhopper Penguin
This is a documentary by Dr. Ruedi Abbuehl about rockhopper penguins in the Falkland Islands. The quality of the video isn't the best, but I love watching the rockhopper penguins hop everywhere. Each part is about 10 minutes long.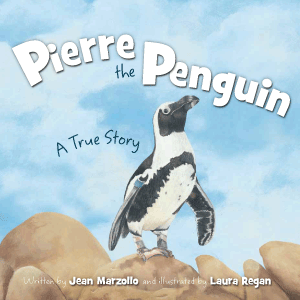 Pierre the Penguin
Pierre in his wetsuit
Pierre, an african penguin, looses his feathers. They make a wet suit to keep him warm and comfortable. Then, miraculously, his feathers return. Pam is his biologist, friend, and hero.
Here is a
news-clip
about Pierre.
My son loves Pam--so we found this video of her showing the different body parts of an African penguin.
Pam introducing the penguins.
Antarctic Penguins
It is three and half minutes long. It shows the penguins swimming, tobogganing and waddling.
Snares Island Penguin
It might be nice to show penguins that live in a tropical rain forest, rather than Antarctica. This is a video of Snares Island and its penguins.
This video also shows some great underwater footage.