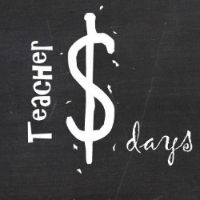 Introducing the weekly version of Dollar Days! I started this in April--planning on doing it monthly--then May came with all its craziness--then June came--and I had some surgery--so now I'm better and I want to do it weekly!
awesome pots
for Mother's Day Presents! She also shared her I have Who Has from her TPT store
Others shared what the made out of dollar items!
Here are the rules:
Post anything you find, buy, sell, love, or make that is a dollar. If you use dollar items on a craft--that counts as well! Please link up to your web page only! If you find great things on TPT or TN for a dollar, please share!!!!
I have been working on a wonderful comprehension package for One Cool Friend, by Toni Buzzeo.
So grab a button and link up!
I also plan to link up with Workshop Wednesday--but it will have to be this afternoon!